Bridge TAI and dCKB to layer2 and build DeFi money legos.
Take YokaiSwap, a decentralized exchange, as an example.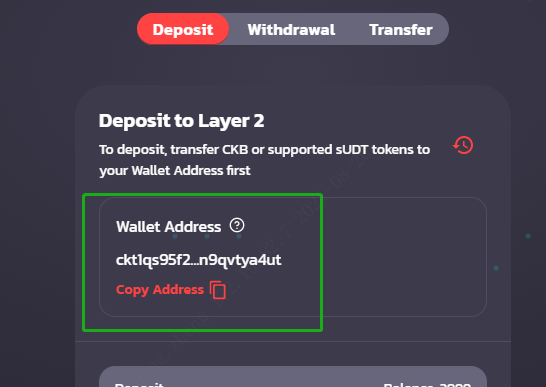 4. Click "Transfer",paste the address above and enter an amount.
5. Click "Send now" and wait for confirmation.
If balance = 0, please wait for above transaction confirmed.
Input the amount of CKB and TAI.
Click "Deposit", approve the transaction and wait for confirmation.
When done,you are good to go.